Football Squares Odds and Probabilities
Many people have asked us what the odds or probabilities are of their Football Square to win. We use our good friend at eldo.co to give us the latest odds.
Not only does he provide full analysis each season, but also provides detailed analysis on a per quarter basis, and even calculates the differential since the NFL changed the Extra Point yardage.
Football Squares Odds for 2023 Super Bowl
Based on all 2015-2022 NFL regular season and playoff games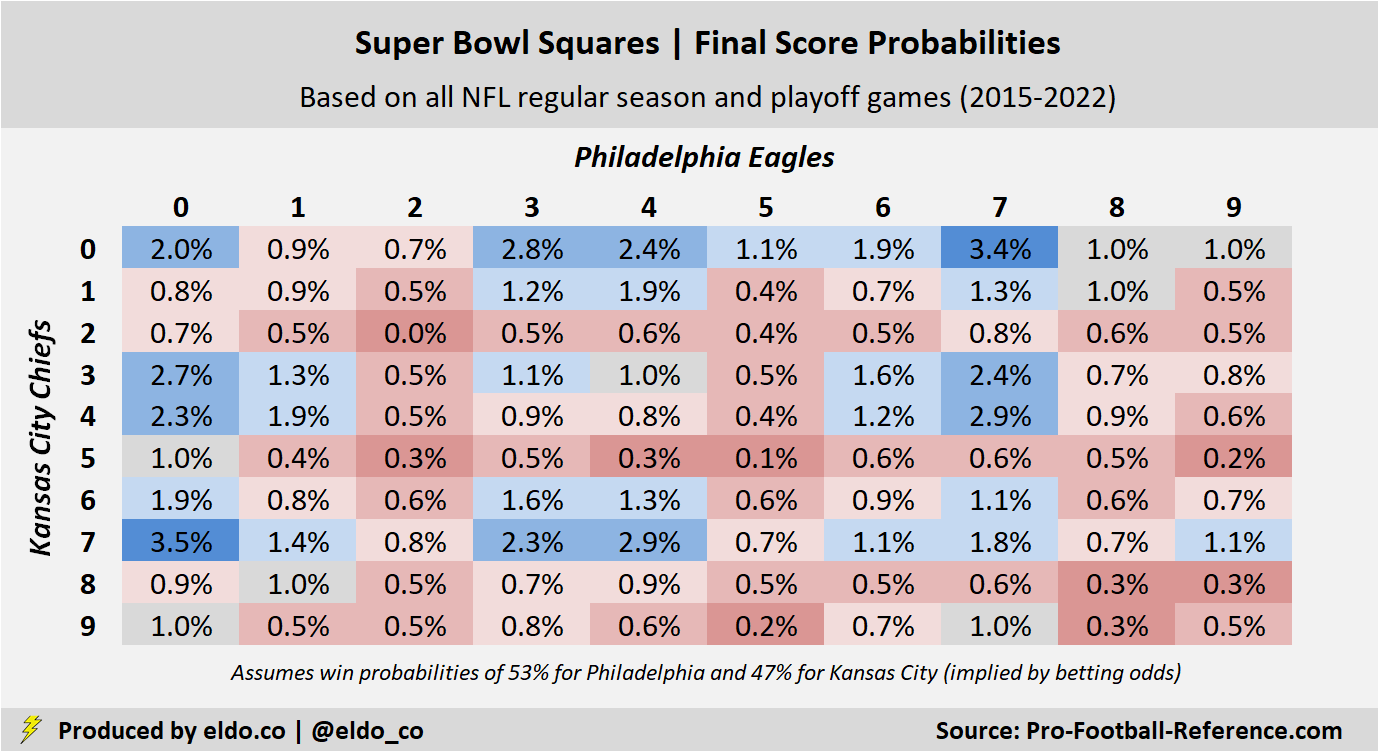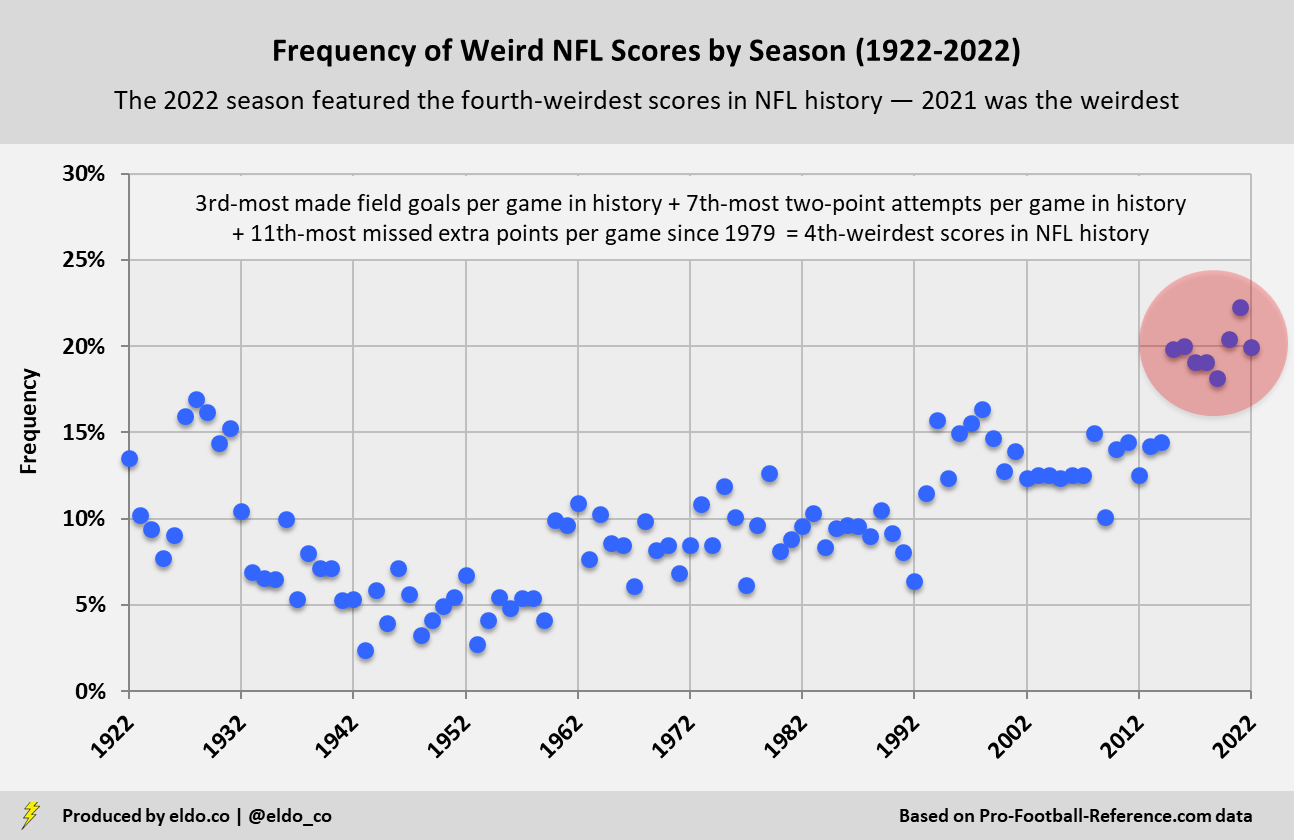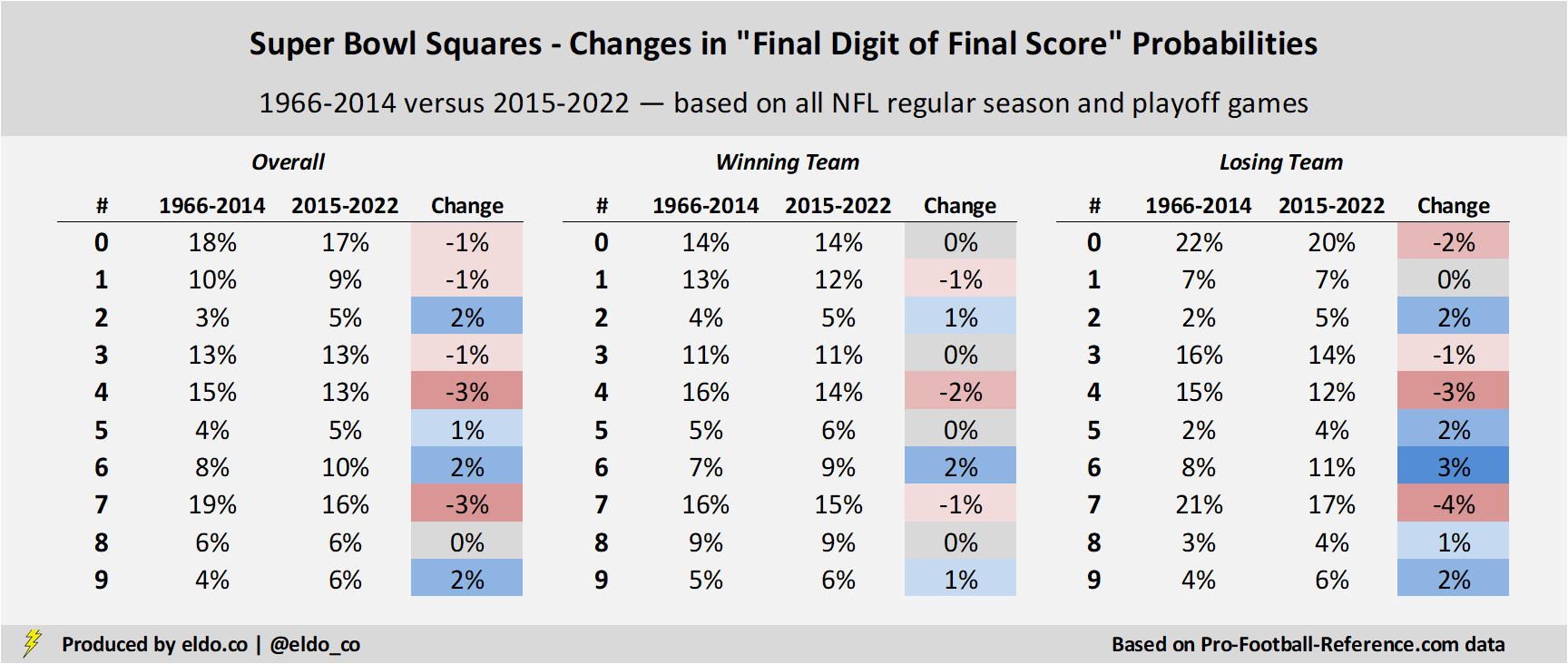 Click the following link(s) to get the full analysis:

As you can see, the odds are pretty much the same as you thought, but at least now you have the proof.